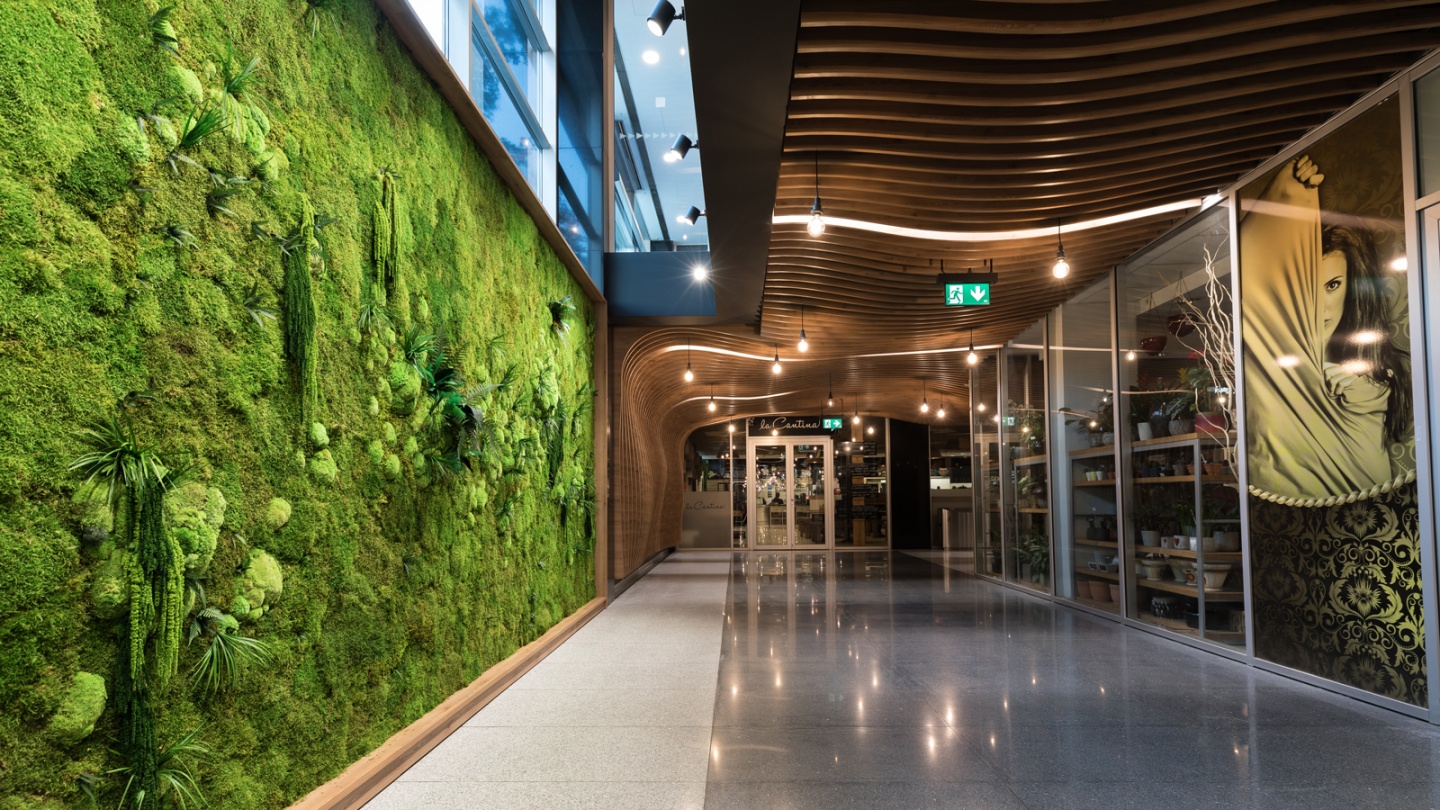 Location:

Bratislava, Slovakia

Size of plot:

-

Useful area:

880 m2

Project:

2016-2017

Type:

Redesign of the commercial space interior

Implementation:

2017-2018
The client has owned the building for 20 years now. In its time, the work was very controversial but clearly innovative. There is a price to pay, however, for decades without any conceptual changes. The spaces ceased to be sufficiently attractive commercially, and the building gradually withered away. Not only did the remaining tenants feel this, but the owner did, too. We were approached to give our professional opinion on the redesign of the interior spaces with the aim of getting back Tatracentrum's social prestige.
The layout was made more complicated, since the spatial conditions were very tight for all the creative inputs. The underground part was a big problem, and not only with the lighting. After extensive analyses of the spaces and functioning of people in space and time, we determined that people moved in nearly one direction only and completely avoided certain parts of it. This gave space for the asocials, who terrorized the building's security with their continuous misuse of the dark and empty areas.
It was nearly essential to bring the lost brilliance and life back to the spaces. For us this clearly involved three elements – movement, greenery and life. Life – movement, in the form of wavy wooden lamellae creating a wavy sea surface, surface lighting with locally protruding lights evoking a starry sky. The lamellae at the point of vertical contact with the contact opposite wall of the passageway decline to the ground and create a game on this level, too. Life – the greenery growing between the lamellae adds colour and its own sensual microclimate to the underground passage. The impersonal cold marble corridors are instantly changed into a kind of interior garden. The dark corner in the first visual and physical contact of people passing from Poštová street should have been resolved as a small, bold commercial space; however, an exhibition wall was eventually selected which enables presentation by the form of large-surface projection. A component of the redesign was, in addition to the design of a new information system, also unification of the floors on the first above-ground storey, where the spaces were significantly broken up by the disunity of the materials and the formats. Likewise, the distasteful rolling bars of the coffeehouse, which is a part of the commercial passage area, was eliminated and replaced with glass. A divided operation of the grocery store chain Billa was subsequently connected to the redesign of the commercial passages, thus we can say that this whole in the end made sense, and the first reports were heard that Tatracentrum is again in demand on the market.